The books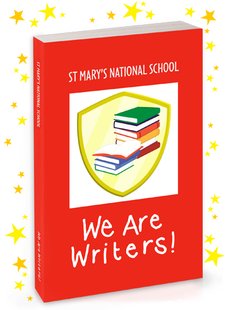 We Are Writers gives every pupil the chance to see their writing published in a real book.
Each printed copy is a high-quality black-and-white paperback, bound with a glossy, full-colour cover – the same format as most standard novels.
For an idea of what a printed We Are Writers book looks like, browse our virtual book.
You'll be able to see how your personal foreword and the pupils' chapters are laid out and how your cover might look.
The size of a We Are Writers book is 129mm wide by 198mm tall. The thickness is dependent on how many pages you'd like your book to contain, but can vary from 4mm to 40mm.
If you'd like to see a printed sample copy or have any questions
about We Are Writers, please contact us.